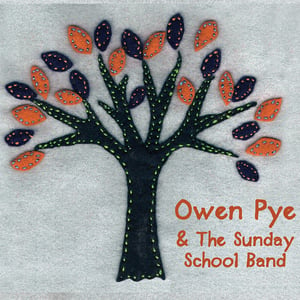 $

10.00
Owen's full 2009 full length album.
Released December 2009
Track list:
1. Persistency
2. Just A Spark
3. Re-Creation
4. Wake Up
5. Never Wanted This
6. I Will Sing
7. The Sunday School Band
8. Success
Featuring Band Members: Ryan Fancher, Joel Sprenger, Ben Martin & John Mueth.
Produced and engineered by Andrew Osenga, Sputnik Sound, Nashville, TN.